Characteristics Of Indian Natural Stone Slabs
Posted on Apr 21, 2021
Indian natural stone slabs are manufactured from stones available throughout the Indian Peninsula. A few examples are granite, limestone, marble, sandstone, slate, and travertine. Each of these stones has its own advantageous and disadvantageous properties that differ marginally.
People should understand various factors of each natural stone slab while making a choice. This reflects if the natural stone is a suitable raw material for the required construction. The main characteristics of slabs made with Indian natural stones are listed below.
Porosity
The porosity of the natural stone slab can be determined by the rate of absorption of fluids or liquids. Typically, more porous natural stones are prone to easier staining.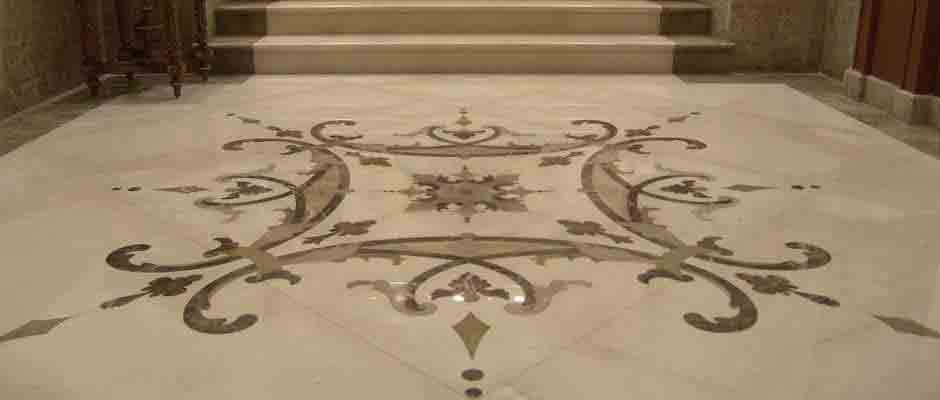 High absorbent natural stones tend to be more brittle, weak, and easily damaged. Porous stones crack and get damaged in freezing temperatures during winter. Porosity depends on four different factors – non-vitreous, semi-vitreous, vitreous, and impervious.
● Non-vitreous natural stones (Sandstone) have the highest absorption level and cannot be used in damp areas.
● Semi-vitreous natural stones are less absorbent than non-vitreous. These need more maintenance whenever exposed to excess liquid.
● Vitreous natural stones (Limestone, Slate, Travertine) have standard absorbent levels.
Often, these are made into tiles for flooring where traffic is very less. Impervious natural stones (Granite) are resistant to the absorption of all liquids and can be easily well-maintained. Granite and likewise natural stone slabs should be used in places getting heavy traffic.
Quality Gradation
Quality gradation determines the quality of the natural stone slabs. This is based on the shape, size, thickness, and condition of surfaces of the raw material. Three levels of grade are:
● Grade 1 (high quality with uniformity);
● Grade 2 (minor defects – scratches, holes and unsmooth surface);
● Grade 3 (major issues in shape, size, and surface).
Friction Coefficient
The friction coefficient determines how much slippery the natural stone slab is. If the friction coefficient is very high, then it would be dangerously slippery. This sort of material should not be used in rooms (bathrooms and kitchens) that are often usually wet.
Indoor and outdoor usage
Moreover, the absorbent or porosity factor of various natural stone slabs has been discussed. These factors should be used as a guide to select which natural stone is suitable for outdoors. Outdoor (porch, patio, swimming poolside, etc.) areas are subjected to harsh weather conditions, including rainfall/snowfall.
Compared to other natural stone slabs, sandstone slab absorb maximum water, making it prone to damage. Meanwhile, hard and durable granite can be used along the poolside for its coolness.
Oxidation of Iron in Natural Stone Slabs
Over millions of years, natural stones are formed under the Earth's surface. Sometimes, these natural stone slabs have iron trapped in them. It produces the bright red or amber coloring in the natural stone slabs.
When exposed to atmospheric oxygen, iron oxidizes (rusts), resulting in weakness in the natural stone slab. Over time, iron manifested natural stone slab degrades. To ensure the best results, only Grade 1 or Grade 2 quality of natural stone slab is used for decorating outdoors.
Elegant Natural Stones supplies a wide range of natural stone slabs. They ensure that the natural stone slabs are of high grade and top quality to provide the best results.