Benefits Of Indian Limestone flooring You Should Know
Posted on Jun 24, 2019
Limestone, a sedimentary rock, is comprised of calcium carbonate (calcite) and can be found in different forms as granular, crystalline or massive. For many years, limestone slabs have been extensively used for building construction and making houses. They are use for designing wall tiles, floor tiles and furniture. Since they can be found in wide range of colors, limestone slabs are the best option for interior designing of a house for kitchen, dining room, bathroom, etc.
The Indian limestone slab has been growing as one of the most demanded limestone slabs placing India on the list of top limestone producing countries. India has been exporting limestone slabs to United Kingdom, Philippines and other countries. There are many industries in India that manufacture limestone slabs in various scales. Amongst them, Elegant Natural Stones has established itself as one of the leading manufacturers of premium quality limestone slabs.
Benefits of Indian Limestone Slab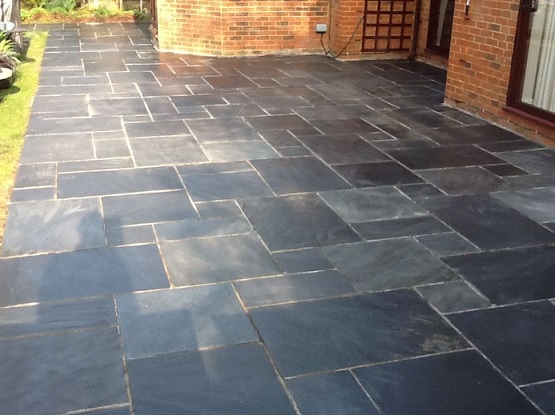 When the Indian Limestone Slabs are used in a systematic way, it can last for a longer period of time. That's why it has been used as the durable natural stone in buildings or historical places for several years. Besides landscaping and architectural operations, the limestone slab is also suitable for making outdoor sculptures as it has ability to withstand acid rain. The physical properties of limestone slab make it very beneficial in different ways. Some of the benefits are explained below:
1. Wide Color Range
The limestone is naturally formed over many years and can be found in wide selection of colors. It can be found in colors from light beige to dark green. With limestone's color it won't be difficult to compliment interior design of a house.

2. Adds Value to Property
When limestone slab is used instead of concrete, it not only increases curb appeal but also adds value to the property. Hence, it can increase resale value of the property to earn benefits.

3. Durable and Safe

The limestone slab is more durable and eco-friendly than other concrete options. Since it is naturally formed, it can be recycled for making reusable slabs.

Unlike marble, limestone slab is very safe since it normally has a non-slip surface. This property of limestone can prevent from unexpected accidents.

4. Resourceful
It can be used for constructing buildings and designing interiors of a private property. The limestone slab can also be used to create outdoor sculptures enhancing the beauty and value of the property.
The Indian limestone slab has made its mark on the international limestone market and many manufacturing industries have been exporting limestone slabs all over the world. If you are also looking to explore the options regarding Indian limestone slab, visit Elegant Natural Stones to know more about the availability of wide range and product quality.