Benefits of Using Natural Stone Tile Flooring
Posted on Mar 15, 2021
A building, be it commercial or domestic, is a proper balance between structure and beauty. You would like to invest as much in the beauty as you would in the construction of the building. And when it comes to floorings, you would want to invest in something that is both sturdy and beautiful.
Natural stone slabs have been used by architects, engineers, and designers for decades now. Not just because they are reliable, but they never go out of fashion. Besides being extremely sturdy to use, they give you the desired effects of elegance, luxury, or sophistication, whatever you want them to be. Employing natural stone slabs in the exteriors and interiors of a building gives your surroundings appealing look. Apart from these, they have a lot of other uses and advantages, thus adding to their popularity. We have listed a few benefits of natural stone slabs that you might want to have a look at.
Extremely durable
One of the reasons why natural stone slabs are a favorite of architects and customers is because of their durable and reliable characteristics. Having a hardness measuring to about 3 to 4 on the Mohr's scale, they are perfect for exteriors where the foot traffic is exceptionally high.
Given their high compressive strength, they do not crack or break that easily. Thus, the need to replace the flooring every few years is out of the question.
Economical
A considerable portion of your budget goes to your flooring. With natural stone slabs, you will be investing one time and enjoying the benefits for an extended period. Due to the massive advancement in technologies – quarrying, mining, and finishing, prices of natural stone slabs have considerably become economical. Also, they are readily available around the globe.
Adding to it is the fact that natural stones last long time, compared to materials such as wood and bricks that tend to give away to wear and tear and weak composition. Therefore, investing in natural stone slabs proves to be very cost-effective in the long run.
Easy to maintain
Unlike the other materials out there in the market, natural stone slabs are a lot easier to maintain. They don't demand any special care or attention. Day-to-day cleaning with water, disinfectant, mild chemicals, etc. is more than enough.
On top of that, stone slabs that have been appropriately installed are incredibly hygienic. The chance of retaining bacteria, virus, or fungus is close to zero. Hence, you get incredible floors.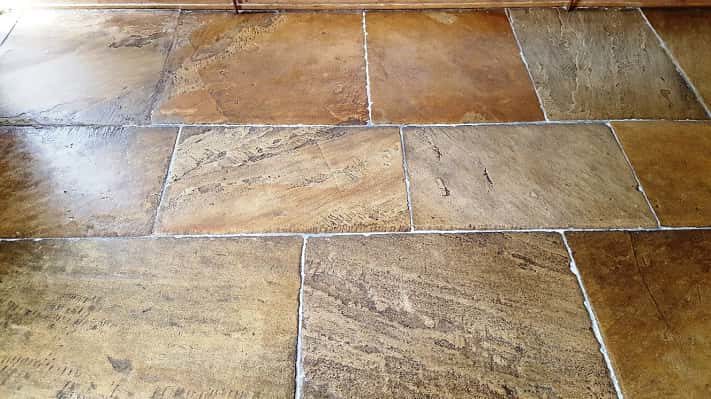 A large variety to choose from
The beauty of natural slabs has been a significant reason for its popularity. They add the extra bit of elegance to your space, be it the kitchen, dining, bathroom spaces, entrances, or any exterior space.
What makes it a favorite is that they are available in several textures, colors, grain style, size, veins, and patterns. Never will two stone slabs be similar, and that is what makes it unique and exciting, giving you quite a lot of choices to choose from.
Increases property value
Besides their sturdy, durable nature and beauty, natural stone slabs are prominent for another characteristic. They always increase your property value in the long term at the time of sale.
Their grandeur and beauty will always be taken into consideration while estimating the value of your property. They are, by all means, the perfect long term investment when it comes to the floorings of your building.
If you are looking for Indian natural stone slabs, you may approach Elegant Natural Stones without hesitation and get the most excellent quality of materials and services.