Granite Counter-tops – Give a touch of color and utility
Posted on Jun 5, 2013
A well organized and tasteful kitchen reflects one's personality. Granite counter-tops prove to be the trusted choice and give kitchen a sense of style, not forgetting that this natural stone will compliment the home for years ahead. Selecting the right color for counter-tops requires accounting various factors to ensure that the color harmonizes with the overall decor such as the cabinets, flooring, wall paint and kitchen appliances. Dark shades of granite are elegant but shrink the room and suit the traditional style, whereas lighter shades adds welcoming effect and compliment modern kitchen the best. Apart from its availability in wide range of colors, granite slabs also bear different vein, specks and swirls pattern which give a new looks to modern kitchen designs.
Apart from basic fundamentals of dark and light, discussed below are array of colors which will aid in selection and compliment kitchen from conventional to modern types:

Black and Blue
They are the safest choice and when paired with lighter cabinets, the polished black counter-tops transform the kitchen to timeless classic look which is suitable for both conservative and contemporary designs. Even the pastel colored wall team up fabulously with black color.
White
The ambiance created by this color is most desirable in kitchen as any visible spill or speck can be cleaned immediately. They brighten the space and make the area look larger; also they can be easily paired with most light colored cabinets. In contrast to the colorful food placed, one can barely resist the temptation aroused.
Grey
This neutral color when used as counter-top has the ability to highlight the bold contrasting surrounding. They can even be paired with the contemporary cabinets of light wood color and like white color can make the area look large.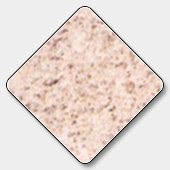 Gold
One of the most popular colors in use is gold as they add elegance and warmth to the ambiance. They are harmonious with light and dark cabinets and impart a dramatic effect producing bright and cheerful effect, thereby enhancing the beauty and decor of the kitchen.
Silver
This is another royal color after gold. They are glossy and slightly give a look of marble. Being a light color it also makes the space look large at the same time adds spark and magic to the kitchen.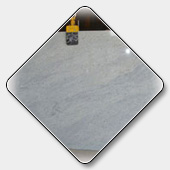 Green
This natural pattern of granite varies in color and ranges from dark to aqua green. As green color is known to give relaxation to eyes, this trend of go green definitely leaves behind a soothing effect.
Speckled
The speckled dark slab looks perfect and textured with steel surroundings and makes the kitchen stand out of the ordinary.
Dark Brown
This color also teams up well with modern pale wooden colored cabinets, these contrasting colors gives elegant touch to the kitchen area.
The diversity of colors and patterns of granite is unique in its own way. Though the options available can make one's head spin, it is worth the money invested as its aesthetic might outlive the owners life.