Limestone Slabs: Perfect Choice For Your Home Renovation
Posted on Jul 22, 2021
Wanting to change the interior of your house and wish to give a modern and unique look? Limestone slabs would be the apt choice. Limestone slabs have been in use for centuries, and its classic appeal is what attracts customers to date.
With a contemporary look, limestone slabs also come in modern designs and are versatile; they can fit into your home fitting easily. Let us look at why you must choose limestone slabs while refurbishing your home.
Unique and standout texture
Want an ornate design for your rooms that not only adds a neutral color scheme to your theme but also showcases your emotions? The answer is the best quality of limestone slabs due to its imperfect texture. This gives a more natural and robust look.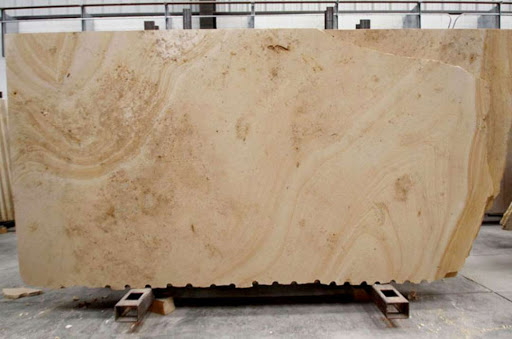 Limestone usually goes well with carvings, but if you wish to have a modernized look, you can use the slab for its flat and rough texture. This will also retain the originality of the tile.
Balancing the color schemes of your home
Your living room and kitchen are the areas where you would experiment and usually have bright and vibrant color schemes. The room often has lighter and smoother shades.
Now, considering there is some space in between, Indian limestone tiles can fit perfectly. It's because, it can balance the contrast color theme and tame the brightness from the vibrant color combination.
Going the minimalist way
Minimal is the new modern. People now prefer more neutral and simple design schemes. People are urging more towards original designs and what better than limestone slab!
It fits well with any scheme, be it dark or light, and the texture itself is so natural that it would soothe your eyes.
Durable natural stone
The Limestone stone is said to be lasting long if it's maintained appropriately. Several historical places are seen employing a limestone slab, which proves the sturdiness and durability of the natural stone.
Many architectural sculptures are made using limestone slab as it can stand against acid rain as well.
Safe and environmentally friendly
Limestone is considered to be more eco-friendly than any other stones available. As it is naturally made, the stone can be recycled and reused as well.
This way, it is safe for the environment. Also, the stone has an anti-slip quality, making it safe at home, thus avoiding any slip and falls.
The resale value of property increases
Limestone slabs not only are attractive looking and add value to your home but in turn, due to its durable and natural quality, it also lasts long. This is why the value of the premises you own increases, thus benefiting you in the long run.
With the increase in understanding of classic interior designing, people have now shifted their choices to natural stones and tiles. Limestone tiles have been a preferred choice recently and are now exported all around the world.
You can check Elegant Natural Stones for a wide variety if you are renovating your home.