Things To Consider While Using Limestone At Home
Posted on Aug 19, 2020
If you are looking for beautiful flooring for your building, limestone is one of the best options. It is gorgeous to look at and will add a luxurious and elegant vibe to your home or office. But before getting into the details, let us understand it closely.
Indian Limestone is a naturally forming sedimentary rock that develops from the deposition of layers of small particles (silt, clay, small stones, and mainly Calcium Carbonate) over time and gets cemented to the ocean floor. It is a trendy choice among clients because of their beautiful patterns. However, before you decide to install limestone as your flooring, take a look at these few things to get a better understanding of limes as floor tiles.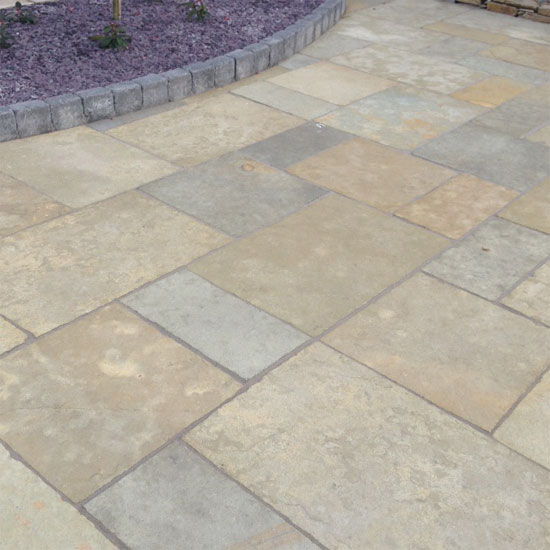 • Aesthetically pleasing
Limestone is naturally one of the most beautiful natural stones available. It has been used for centuries for building castles and structures that are historical now.
It can be found in various shades of pastels, browns, tans, and even black. It gives a beautiful warm tone to the building, which no other natural stone can provide.
• Durable
As beautiful as it is, limestone also proves its worth by its durability, thus making it perfect for flooring purposes. It is soft to touch, which gives a nice feel when walked on.
Even then, it is very reliable and sturdy. It also has a strong resistance against bacteria, viruses, fungi, and molds, making it effectively hygienic.
• Economical
The installation of limestone as flooring is comparatively cheaper than other types of natural stones like granite or marble. Therefore, if you are looking for beautiful flooring within a strict budget, then limestone is your answer.
Indian Limestone is economical in terms of maintenance. It does not need any special cleaning and can be washed by regularly sweeping and cleaning with mild limestone cleaners.
• Versatile
Limestone is very versatile as they are the softest rock out of all the natural stones. They are easy to cut and mold in any shape you desire, thus increasing their scopes of use.
Other than flooring, it can be utilized at various other places. It can be used to make designs, mosaics, structures, and so on. It is very flexible, making it easier to work on.
Conclusion:
Limestone is very durable and reliable if used with care and is taken care of. Make sure to install high-quality limestone for the best result over a long period. For quality Indian limestone slabs, you may approach Elegant Natural Stones for the best materials and services.