Why Choose Indian Sandstone Tiles?
Posted on Apr 3, 2019
When it comes to selecting the best material for both indoor and outdoor floor installations, Indian sandstone tiles are the leading choice.
Sandstone is a natural material. Its appearance resonates feelings of the desert and beach. This natural stone exists in a color range from tan to brown to red. In terms of porosity, sandstone is similar to marble. It is also as durable as granite. As a result, many homeowners opt for sandstone tiles in high traffic areas like kitchens, hallways and living rooms.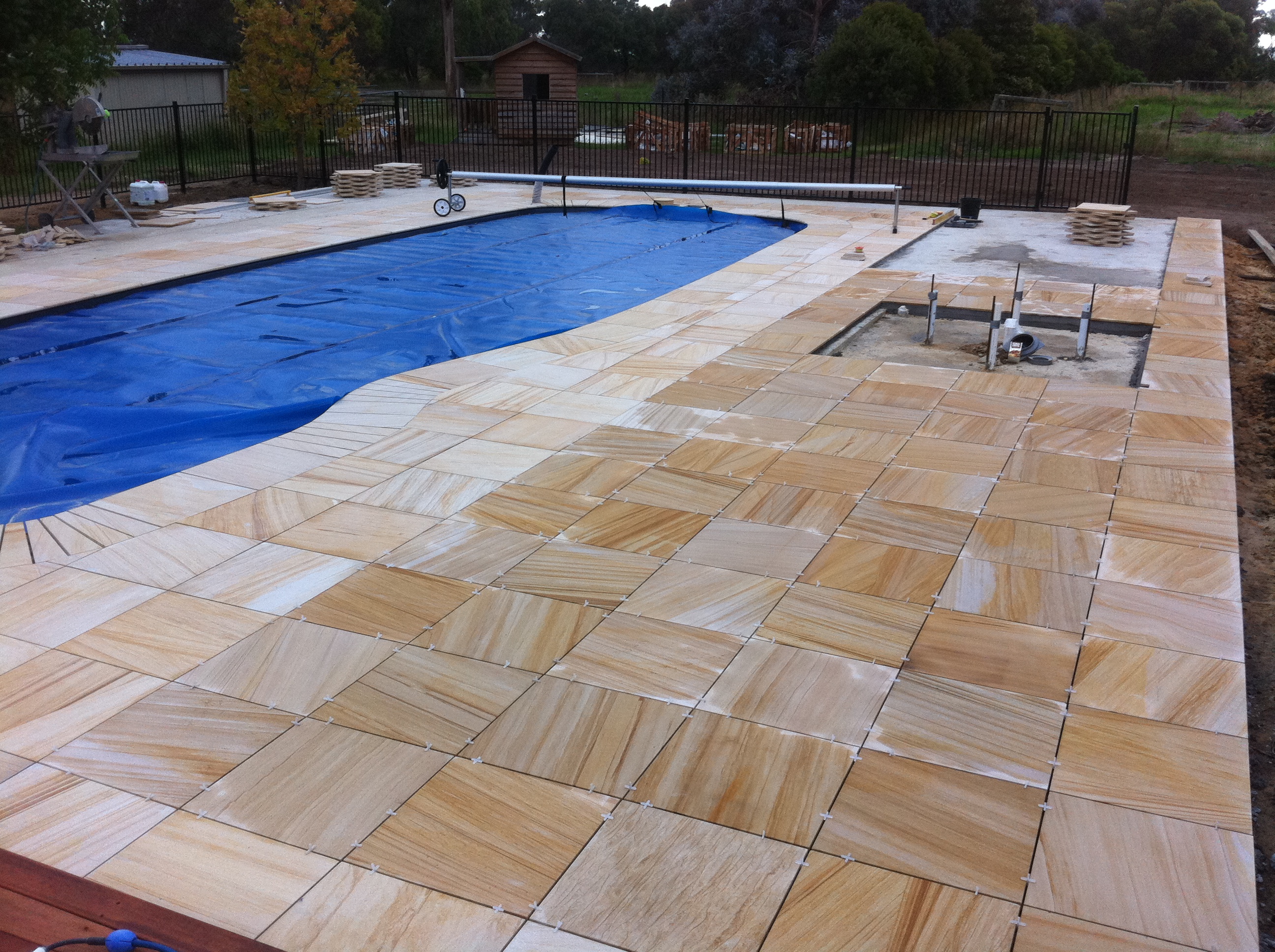 Sandstone tiles are not just for floors. They work beautifully on walls as well.
There are several benefits to be had with this beautiful flooring option. Here are a few reasons why you should consider Indian Sandstone Tiles:
Beauty
Due to their colouring and natural beauty, sandstone tiles add warmth to any space where they're installed. Contrary to manufactured flooring, stone has the appearance of uniqueness and movement. No two sandstone tiles look the same but this slight disparity in appearance adds further character to your floors.
Durability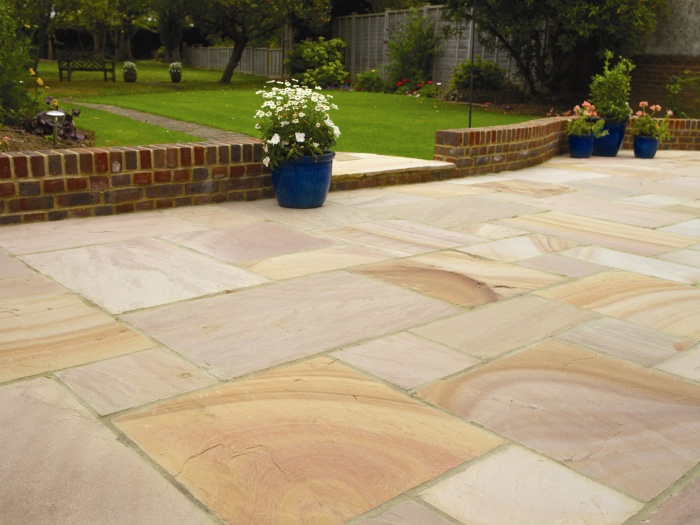 Sandstone is sourced from mountainous regions. No wonder it's hard like rocks! Even though sandstone is not as hard as slate or granite, this can work to your advantage. Since most of us walk barefoot in our homes, it would feel too uncomfortable to walk on very hard floors all day. Sandstone is the perfect material for bare feet. It also has the ability to last for many years when it's maintained correctly.
Eco-Friendly
Many homeowners have growing concerns about sourcing materials via environmentally sound methods. Luckily, sandstone tiles receives a seal of approval when it comes to sourcing responsibly. In addition, this stone is a biodegradable product. So in case you want to change them down the road, you don't have to worry about pollution. Other flooring options like vinyl use plastic and take hundreds of years to disintegrate.
Easy to Replace
Over time, you can expect some cracks and damage to occur in your tiles. The good news is sandstone tiles are easy to replace. We recommend keeping a few extra tiles in case the need to replace some arises.
Now you can enjoy the beauty of Indian sandstone tiles in your home. Visit Elegant Natural Stones today.