Why Should We Install Indian Sandstone Tiles?
Posted on Jun 1, 2018
Natural stone tiles have been used for the roofing as well as flooring purposes both at residential and commercial properties. Their usage is for interior as well as exterior. The reason for their popularity and preference is that they are natural, eco friendly, durable, aesthetically more appealing, blend in with any background and can be given a traditional or modern touch.
Another important factor is they are trendy forever as they never look old fashioned or less chic. As we all have witnessed our ancient monuments surviving the tests of time, we do not need anyone else to tell us how long they are going to last or how unique they are going to look when placed in our living room, bathroom or kitchen.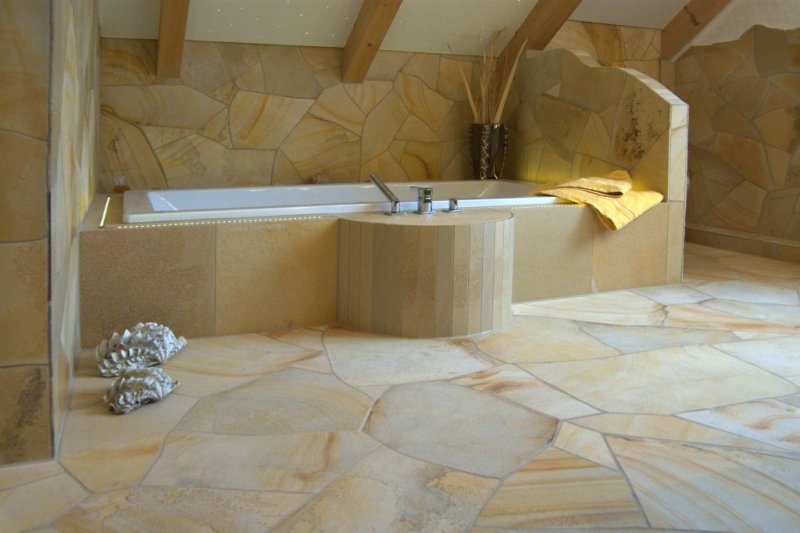 Indian Sandstone is a sedimentary rock composed essentially of quartz grains, which are considered to be the youngest of the quartz based stones. India, being one of the leading countries when it comes to mining and export of sandstone, has much to boast of in the form of array of colours which bring the best results wherever they are installed.
Some of the most popular Indian sandstone products are Tint Mint, White Mint, Mint Fossils, Modak, Agra Red, Rainbow Sandstone, Dholpur Chocolate, Jodhpur Red, Jaisalmer Yellow, etc. These sandstones are available in number of finishes which may be in layered form as in the case of Rainbow Sandstone.
India has always been familiar with sandstone as this was the common building material used even in earlier times for the construction of big structures. Indian Sandstone Tiles are more often being used for paving and flooring of the interior as well as the exterior areas of any building.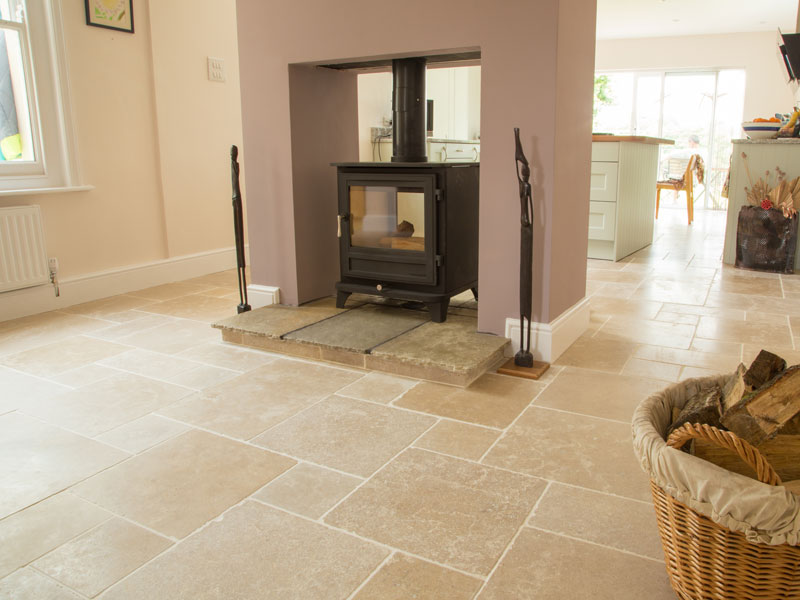 There are many reasons to get the sandstone tiles installed and few of them are:
They capture the exquisiteness of the nature in the form of multitude of earthy hues, keeping it simple yet full of natural elegance.
Since sandstone is a rock, its strength cannot be questioned and so its durability which would give competition to granite and slate to a large extent.
Once the tiles are processed out of the sandstone slabs, one witnesses a panorama of shades which give a unique character to each tile and the floor gets its unmatched patterns gifted by Mother Nature.
In the times when we human beings have created a lot of stuff that leads to pollution, it is heartening to know that these tiles, being the product of nature are biodegradable and thus eco-friendly.
If for some reason, the tile gets damaged or breaks, it can be replaced easily.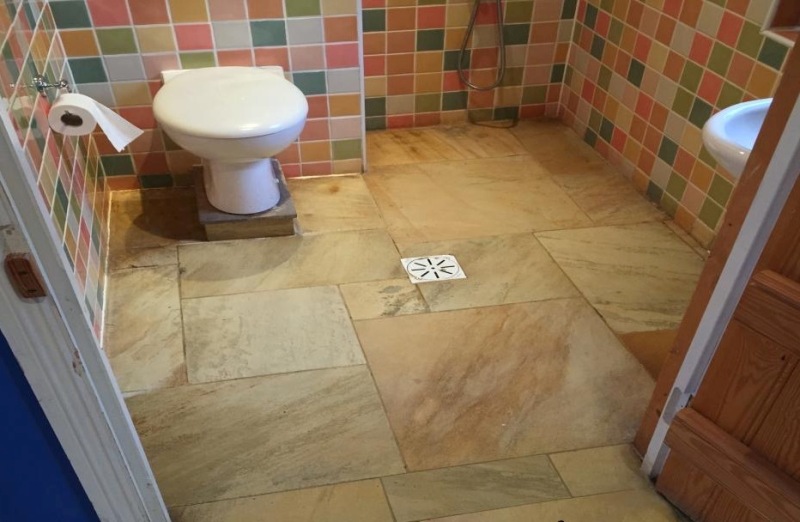 Though, there is plethora of advantages but some limitations of Sandstone tiles cannot be ignored. These tiles, being relatively porous can absorb water, thus not suitable to be used as bathroom or kitchen flooring. Another precaution that is needed with these tiles is not to polish them too much as they can turn to be slippery.
We at Elegant Natural Stones are suppliers of Indian sandstone tiles not only in India but also abroad. To know more about us, browse through our amazing collection at the most affordable prices.